ALL THE ARTISTS SPANNING ELEVEN SEASONS!!
Karen Abrahams ~ Hilary Adamson ~ Stuart Adamson ~ Christine Albert ~ Aaron Allan ~ Hank Alrich ~ Shaidri Alrich ~ Leeann Atherton ~ John Bauman ~ Vince Bell ~ Mike Blakely ~ C. Daniel Boling ~ Danny Britt ~ Sherry Brokus ~ Steve Brooks ~ Talia Bryce ~ Tommy Byrd ~ Adam Carroll ~ Bob Cheevers ~ Fletcher Clark ~ Steven Collins ~ Dana Cooper ~ Micheal D'Eath ~ Bianca De Leon ~ Janet Drew ~ Marvin Dykhuis ~ Cliff Eberhardt ~ Tommy Elskes ~ George Ensle ~ Lisa Fancher ~ HalleyAnna Finlay ~ Rex Foster (RIP) ~ Freebo ~ Brenda Freed ~ Ken Gaines ~ Beth Galiger ~ Purly Gates ~ Susan Gibson ~ Doug Gill ~ Frank Martin Gilligan ~ Emily Gimble ~ Butch Hancock ~ Michael Hearne ~ Paula Held ~ Sara Hickman ~ Craig Hillis ~ Tish Hinojosa ~ Jon Hogan ~ John Ims ~ W. C. Jameson ~ Mark Jungers ~ Brian Kalinec ~ Rose Kimball ~ Shelley King ~ Fred Krc ~ Lynn Langham ~ Bernice Lewis ~ Bob Livingston ~ Karen Mal ~ Susan Maxey ~ Joel McColl ~ Lynn Dowdy McCracken ~ Dan McCrimmon ~ Mo McMorrow ~ Bill McNeal ~ Kim Miller ~ Lisa Morales ~ Butch Morgan ~ Louise Mosrie ~ Maria Moss ~ Jack Motley ~ Bear Mugford ~ Chrissie Natoli ~ Jimmie Joe Natoli ~ Claudia Nygaard ~ Bill Oliver ~ Judy Painter ~ Jim Patton ~ Scooter Pearce ~ Grace Pettis ~ Sarah Pierce ~ Jana Pochop ~ Jenny Reynolds ~ Mike Roberts ~ Mandy Rowden ~ Shake Russell ~ Don Sanders (RIP) ~ Danny Santos ~ Jan Seides ~ Kathy Street ~ Martin Swinger (RIP) ~ Jean Synodinos ~ Jeff Talmadge ~ Eric Taylor (RIP) ~ Craig Toungate ~ Mark Viator ~ Dan Weber ~ Dustin Welch ~ Greg Whitfield ~ Walt Wilkins ~ Elizabeth Wills ~ Smokey Wilson ~ Matthew Wise ~ KR Wood (RIP)
Evenings with the Songwriter was so gratifying to me. Thank you for asking excellent questions before an attentive caring audience. It was a delight all 'round!
Louise Mosrie
September 30, 2014 Evenings with the Songwriter is presented at Lockhart's historic Dr. Eugene Clark Library, exploring the art and craft of songwriting as a creative form. Produced and hosted by Fletcher Clark, guest singer-songwriters present and discuss their songs and careers.
What an unexpected pleasure. I came only to support Louise Mosrie but you pulled me into the show. It's rare that the interviewer knows about songwriting and production first hand. Your questions were to the point and insightful. Thanks Fletcher, your new best friend,
Cliff Eberhardt
September 30, 2014 These Evenings are available to the public free of charge, thanks to the able Library staff and local support from Friends of the Song sponsors Patti Payne & Todd Blomerth, Clare & Donaly Brice, and Esther & Bob Wilson.
Seeing how beautifully this series has been embraced by my peers cheers me no end. I am grateful for having been, with Shaidri, the first to enjoy the experience alongside Fletcher on that wonderfully historic library stage.
Hank Alrich
March 17, 2011 & March 27, 2012 Producer Clark attributes the success of Evenings with the Songwriter to the Library's ambiance: "…folks have their library manners and are really listening." Pedantically appropriate to the venue, the format is loosely derived from James Lipton's TV program Inside the Actor's Studio: songwriters share their songs and discuss variously specific songs, career experiences and milestones, influences, background, methodology, etc.
...didn't know what to expect at a library in Lockhart, Texas. What I got was a warm group of music-loving people and the consummate host in Fletcher Clark. I really enjoyed the questions and the song sharing.
Butch Morgan
September 24, 2013 A celebrated singer-songwriter, recording engineer, producer and sideman in his own right, Clark may chime in with a tune of his own or to accompany his guests.
…felt like a delicious respite in the middle of my very busy life. It was a good check-in with my creative self…I shall try to nurture that more.
You are a Class A interviewer.
Christine Albert
March 25, 2014 First presenting himself in 2010, Evenings with the Songwriter was Clark's creation, with the goal of developing a taste in the local audience for the especially intimate experience of singer-songwriters. He followed this May library presentation with an October concert across the street at Lockhart's quaint Gaslight-Baker Theatre, thereby setting the stage for a complete season of concert Evenings of Song there in 2011.
You are the Garrison Keillor of the Lone Star State.
Great to perform with you.
Vince Bell
April 29, 2014 Over the course of 2011, four occasions of the two Evenings series featured: Hank & Shaidri Alrich and Rose Kimball & Judy Painter; Bill McNeal and Fletcher Clark; Craig Toungate and Tommy Elskes; and Shake Russell.
The comfortable interview/song-sharing format of two colleagues trading songs and stories allowed for deeper thoughts and responses.
Don Sanders
February 28, 2012 In 2012, after clamorous inquiries from interested artists, Evenings with the Songwriter was expanded to occur monthly (each last Tuesday, except December). Some songwriters from 2011 returned, while Steve Brooks, Don Sanders, Adam Carroll, George Ensle, Purly Gates, Elizabeth Wills, Smokey Wilson, and Bear Mugford were introduced to Lockhart.
...a wonderful opportunity to be self-indulgent. In addition to the added treat of having him present his own wonderful songs and his talents as an accomplished sideman, Fletcher's well thought out queries make the event totally spontaneous and unique.
Bernice Lewis
February 25, 2014 2013 appearances included W.C. Jameson, Ken Gaines, Danny Santos, Jim Patton & Sherry Brokus, Bianca DeLeon, Dana Cooper, Paula Held, Mark Viator & Susan Maxey, Butch Morgan, Karen Abrahams w/ Marvin Dykhius, and Bob Livingston.
> Our listeners got to see sides of me I don't often show. And the evening left me with the surprising thought that, by God,
I might be as interesting as my songs.
Steve Brooks
January 31, 2012 The 2014 season features Bob Cheevers, Bernice Lewis, Christine Albert, Vince Bell, Freebo, Jan Seides, Byrd & Street (Tommy & Kathy), Kim Miller, Louise Mosrie, Jack Motley, and The Flyin' A's (Stuart & Hilary Adamson).
It offers a more intimate understanding of the writer's choices and background with regard to specific works, how we all started doing what we do, and how we do it.
Judy Painter
March 17, 2011 & August 28, 2012 In the '80's, Clark was involved with the non-profit Music Umbrella of Austin: "We produced the annual Austin Songwriter Competition which ultimately garnered more than three thousand entrants per year; from this emerged the Austin Songwriters Group. During this same period, I was sideman for Steven Fromholz, Bobby Bridger, Gary P. Nunn, Rusty Wier, Dee Moeller, Rick Beresford and others, so I was steeped in both the culture and the career of the singer-songwriter."
My evening with Fletcher occurred shortly after the untimely death of my (our) friend Steven Fromholz. I was feeling a little raw and mortality was front and center for me. ... The venue in Lockhart was magical, the audience was lovely and the night had much to do with beginning to heal a wound.
Dan McCrimmon

February 4, 2014 A successful record producer and engineer, Clark taught audio at Austin Community Colllege for ten years, which not only predisposes him as an engineer to insist on the most pristine sound considerations, but to blend his pedantry, his stage skills, and his academic preparations in music composition and musicology.
...a warm, comfortable setting for conversation and songs at the Library. ...asked interesting and
thought provoking questions.
George Ensle
May 29, 2012 The setting in the Library is quite rare. The structural architecture of this oldest operating library building in Texas is octagonal, and the interior space is acoustically very "live" with highly reflective surfaces but thankfully a high ceiling. Clark explains, "If one doesn't propagate too much sound in the space, it sounds great, so we play acoustically within the inherent quiet, supplemented by gentle sound reinforcement from very good mics placed correctly and amplified through high-end speakers." Clark and his guest are seated on the same raised area that once supported William Howard Taft - the furniture, rug and stained glass suggesting a parlor. It is quite simply easy and comfortable and intimate.
Your questions were so thoughtful,
... made me think back/reflect in a
more organized fashion.
Purly Gates
June 26, 2012 "Early on, my guests were friends with whom I had a working relationship in some fashion, many having appeared on my Armadillo Records collection TAKING TURNS," said Clark. "I seized the opportunity to go beyond the superficial facts of a press release, and I started accumulating questions and topics which seemed to be illuminating. That has evolved into a skeletal script, though given the diversity of my guests, it can hardly be formulaic.
Fletcher's questions were well thought out and often
led me to a song or place I hadn't intended
originally to go.
Jim Patton
April 30, 2013 "Typically I ask my guest to kick things off with a song, after which I introduce my guest by reading his/her prepared biographical sketch, typically from a website or presskit, including discography. Next we enjoy another song of their choosing. Questions naturally arise as to the circumstances, story, or meaning of a particular song, as well as its place in my guest's career. Drawing on topics from the skeletal script, the Evenings fly by with glorious singing and story-telling."
Playing the library was like swapping songs and tall tales with a best friend in the living room
at a private party.
Bianca De Leon
May 28, 2013
The venue had a delightful house concert feel to it, a room filled with friendly, eager listeners.
The evening was over too soon.
W. C. Jameson
January 29, 2013
It's as if you are transported back to an earlier time period, surrounded by wonderful antique architecture ... pleasing to the eye ... with acoustics that are equally, if not more, pleasing to the ear.
Craig Toungate
August 18, 2011
It's a lovely experience for any artist, as we don't often get to answer in much depth, "What made you write that?"
Paula Held
July 30, 2013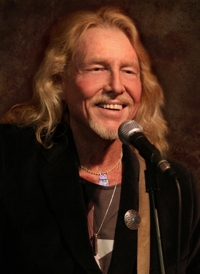 I could tell the patrons had been there before and had come to get their fix from this surreal atmosphere…stories from behind the songs and anecdotes that colored those stories.
Bob Cheevers
January 28, 2014
That was much less a performance than a quality conversation between two professionals peppered with spontaneous music, in front of witnesses.
Jan Seides
June 24, 2014
The relaxed and intimate setting allowed me
to be open and frank about my music
and the songwriting process.
Danny Santos
March 26, 2013
The best indicator at the end of the night was that I walked away thinking with a little more clarity about my creative work process, due to the quality of his questions and the way he engaged us.
Mark Viator
August 27, 2013
Best sounding room.
Best soundman.
Adam Carroll
April 24, 2012

It is rare that the public is offered a window into the creative process. Usually that is reserved for students in seminars and independent studies groups.
Bill McNeal
June 16, 2011
A delightful venue, wonderful engaged listeners, pertinent questions, great gig. A good time was had by all. A personal top five. Many thanks.
Bear Mugford
November 27, 2012
©2023, Fletcher Clark
All Rights Reserved.
rev. 9/6/23